AT THE EDGE OF THE WOODS, third book in the Lew Ferris Mystery Series will be published April 23, 2024!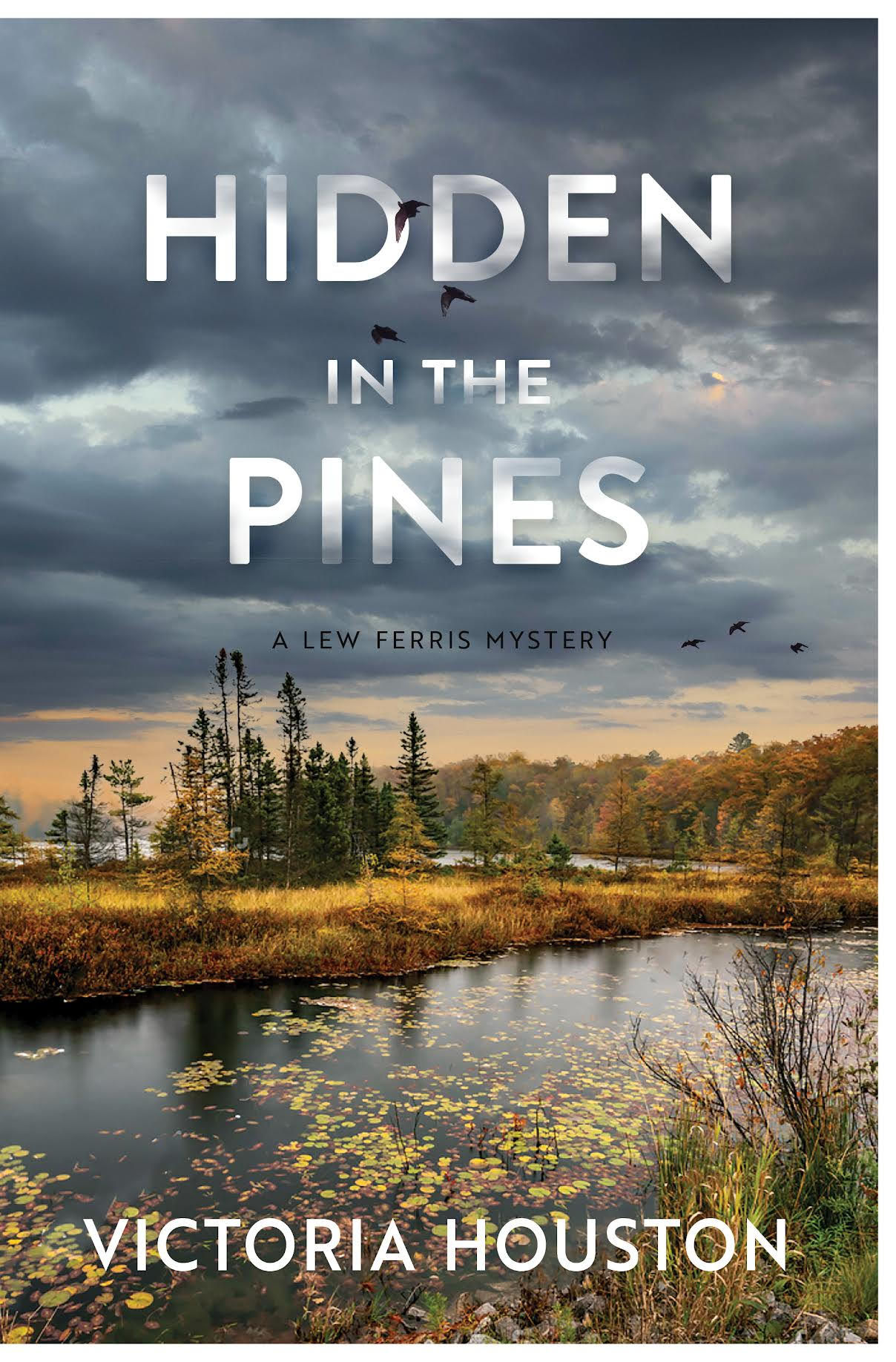 January 2023!


Sheriff Lew Ferris knows how to land a sweet brook trout—but can she catch a cold-blooded killer in the thrilling second installment in the Lew Ferris mysteries.
It's Lew Ferris's first day as the newly-elected Sheriff of McBride County, and already things are heating up in the Wisconsin Northwoods. The tragic drowning of a teenage girl draws an eerie parallel to the unsolved murder of another teen thirty years earlier, but one of Lew's new subordinates—Alan Stern, Chief of the Deer Haven Police Department—has ruled it an accidental death by drowning. Neither Lew nor the girl's family accept the ruling, but Lew is up against a wall of sexism and subterfuge. Not only is Stern belligerent and dismissive of Lew, but he takes the word of the local coroner, Ed Pecore, who Lew believes is completely unqualified for the job. Adding to Lew's headaches, an unwelcome interference in the case by a multimillionaire resident reopens a cold case that stretches back decades—and could lead to an anguished relative taking justice into his own hands to avenge a crime the cops never solved. And when Lew's dear friend, Dr. Paul "Doc" Osborne, finds himself witness to a sophisticated money laundering scheme that could threaten the lives of his daughter and her close friend, Lew finally feels like she's reached the breaking point. The fish may be biting in McBride County—but now, Lew is on the line to uncover the long-buried secret that could ensnare a killer once and for all.


Available Now!

The E-book version of Wolf Hollow will be on sale for $1.99 the week of February 6 to February 14.
Spring has just arrived when Loon Lake Chief of Police Lew Ferris decides to run for Sheriff of McBride County. In Wolf Hollow: A Lew Ferris Mystery – and a spin-off from Victoria Houston's Loon Lake Mystery Series – the day Lew makes the decision to run for sheriff is the day her world explodes. The unexpected death of Lew's beloved brother under suspicious circumstances is followed by the fatal accident of a wealthy landowner, a woman. What appears to be the result of drunk driving raises questions, especially when the son of the landowner, a suspected sexual predator, disappears. No sooner is an APB put out in search of the woman's son than two young boys make a grisly discovery while exploring a dilapidated logger's shack hidden deep in the forest. Grief-stricken yet determined to find how and why her brother – and the others -- died, Chief Ferris enlists the expertise of the Wausau Crime Lab where a new forensic pathologist proves adept with the latest in DNA research and technology. With the additional assistance of two long-time friends and colleagues, Dr. Paul "Doc" Osborne and fishing guide and expert tracker, Ray Pradt, Chief Ferris moves the investigation forward. Also helping in unexpected ways are environmental activists working to stop a sulfide mining project, which threatens the water resources and wildlife of the northwoods. A search for a sexual predator, two unexplained deaths and the hostile behavior of her late brother's widow threaten to derail Lew's campaign for sheriff. Under pressures both emotional and professional she has to decide if being elected sheriff is what she really wants.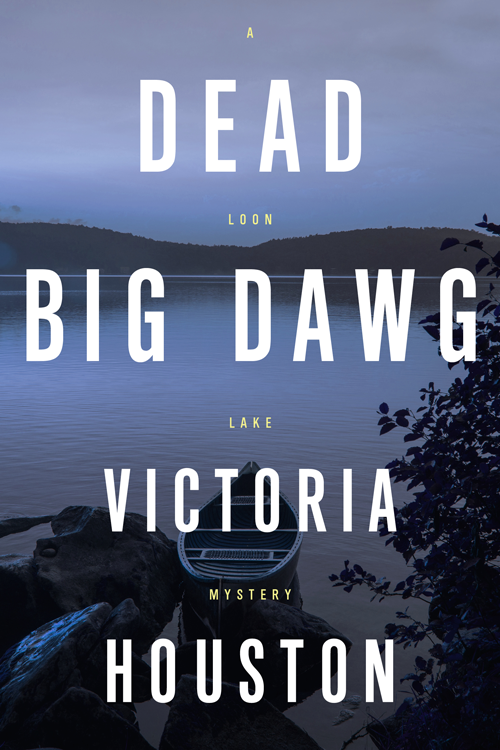 Available Now!

Murder, She Wrote meets Fargo in the Northwoods of Wisconsin in the nineteenth "gripping, atmospheric, and smart" (T. Jefferson Parker, New York Times bestselling author) installment of the Loon Lake series.
When the bodies of a wealthy Chicago industrialist and his wife are discovered in their summer home at the same time that a local lawyer disappears, life becomes complicated for Loon Lake Chief of Police Lew Ferris.
Relying on the forensic dental expertise of her close friend and acting coroner, Doc Osborne, Lew soon finds the investigations are even more complicated than she thought when a rarely used computer belonging to a local sawmill operation is taken over by foreign hackers. Add to that the family issues facing both Lew and Doc, and this Northwoods summer becomes both hot and dangerous.
Engaging and fast-paced, Dead Big Dawg is a clever mystery perfect for fans of Lee Goldberg and Janet Evanovich.
Murder She Wrote meets Fargo in the eighteenth installment of the "engaging" (Alfred Hitchcock's Mystery Magazine), critically acclaimed Loon Lake mystery series.
"My wife and the CEO of my company just tried to run over me."
Doc Osborne is startled by the unexpected words tumbling out of the mouth of a fellow AA member, a recently remarried lead accountant for an under-construction luxury fly fishing lodge preserve.
Doc tries to alert Chief Lew Ferris, but she is tied up with law enforcement teams across the state searching for thieves who have been cutting down and stealing hundreds of thousands of precious birch trees from public and private property across northern Wisconsin.
But it's too late.
With two men dead, evidence of lakeshore properties being stolen from elderly owners, and an attempted sexual assault, short-handed Chief Ferris deputizes Doc and his skilled tracker neighbor to help with the investigation.
Just another summer in Loon Lake.




A lovely Sunday afternoon in late June and the annual Loon Lake Youth Fishing Tournament is coming to a close. People are happy, kids full of ice cream and teenagers setting off firecrackers so loud no one hears the gunshot. But when the crowd thins out an attractive young wife makes a grisly discovery: A single bullet to the brain has killed her much-older husband--the richest man in Wisconsin. Just as Loon Lake Police Chief Lewellyn Ferris gets the murder investigation underway, her good friend and deputy coroner, "Doc" Osborne, is alarmed to hear his oldest grandchild, fifteen-year-old Beth, has been caught in a drug sting. And Loon Lake's idyllic summer is further shattered when numerous elderly patients in Loon Lake's nursing home discover they have been robbed.

Reviews for DEAD SPIDER

Kirkus: Houston (Dead Loudmouth, 2016, etc.) can always be counted on for detailed depictions of a beautiful area known for fine fishing. This time she adds a better than average mystery as well.

Publishers Weekly on Dead Spider
Victoria Houston. Simon & Schuster/Gallery Books, $24.95 (208p) ISBN 978-1-4405-9880-7

Houston's neatly crafted 17th Loon Lake mystery (after 2016's Dead Loudmouth) offers plenty of Midwestern charm. On the last day of the Loon Lake Youth Fishing Tournament, someone sidles up to sporting goods mogul Chuck Pfeiffer, whose company launched the annual tournament years before, and puts a bullet in his brain. The Loon Lake police department may be small, but Pfeiffer was a popular figure in Wisconsin, so the state is willing to pay for any expert technical help that police chief Lewellyn Ferris needs to solve his murder. The investigation takes a back seat for retired dentist and deputy coroner Paul "Doc" Osborne, Lew's boyfriend, when his 15-year-old granddaughter goes missing. Houston cleverly interweaves two seemingly unrelated mysteries that come together in the end. Series fans will feel like they're returning home to Loon Lake to do a little fishing with Lew and Doc and all their friends and neighbors. Agent: Martha Millard, Sterling Lord Literistic. (June)

Praise for Victoria Houston:
"Houston does an outstanding job of crafting a good plot and entangling her rural protagonists in real-life situations." —Library Journal

"Victoria Houston's love for her Wisconsin setting-and her wonderful characters-is evident on every page of her fine series." —Laura Lippman

"Houston is one smart writer …" —Jim Fusilli, Award-Winning author of Hard, Hard City
---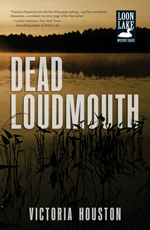 "In Houston's amiable 16th mystery set in Loon Lake, Wis. ... police chief Lewellyn 'Lew' Ferris and her small team must deal with a big crime. Houston combines a likable cast with a serviceable plot."--Publishers Weekly

It's a bright summer morning in Loon Lake when Police Chief Lewellyn Ferris is called to the scene of a horrific accident that occurred in the dead of night at a local gentleman's club. The club is owned by one of the victims, a member of the private Deer Creek Fishing and Hunting Preserve and the scion of a wealthy Wisconsin family. When the county coroner is unavailable due to a car accident, Chief Ferris deputizes her close friend and fellow fly-fisherman, retired dentist "Doc" Osborne, to step in.

Osborne's discovery of mysterious footprints confirms Chief Ferris's suspicions: this is no accident; it's murder. Leaning on Doc Osborne for his forensic and interrogation skills, Lew also hopes to enlist the help of Ray Pradt, fishing guide and expert tracker. But Ray's time is limited as he is coaching the University of Wisconsin's fishing team in a muskie fishing tournament. Things get complicated when Doc Osborne's granddaughter disappears on the first day of the tournament. Sunny June days turn dark as a desperate search ensues.
"The setting is lovingly made palpable. Fishing is the background music running through the tale, as a preoccupation of the characters and most of the local residents. The characters are wonderfully vivid ... the plot is well-developed, and the novel as a whole is a perfect beach read; for those whose summer days include fishing, even more so. Recommended." - Gloria Feit, Spinetingler/Crimepreee
"Houston is one smart writer …" —Jim Fusilli, Award-Winning author of Hard, Hard City
---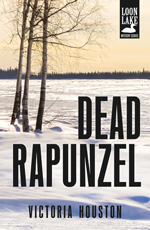 It's the dead of winter in Loon Lake when a wealthy widow is run down and killed by a logging truck on an icy street. The truck driver insists he saw a man shove the woman into the path of his truck. A lone witness who may have seen the man who shoved the victim is soon found dead--drowned in icy waters where he was ice fishing. Within hours, Police Chief Lewellyn Ferris finds herself dealing with malicious family members related to dead woman, a cache of grisly paintings, and strange disturbances on the land surrounding the widow's contemporary mansion--all of which point to various people who may have wanted her dead.
Lew recruits her close friend and fellow flyfisherman, retired dentist "Doc" Osborne, for his forensic and interrogation skills. Meanwhile, Ray Pradt, ice fishing guide and expert tracker, helps with the initial investigation even as he threatens to engage in an inappropriate relationship with a key witness. Lew's life and career is further complicated when a young woman calls convinced that Lew is her birth mother.
Reviews for Dead Rapunzel:
"A pure delight. The characters have an ease accrued over a long series, and I felt comfortable with them right away. Houston has a brisk and enjoyable storytelling style, punctuating her narrative with tales of fly and ice fishing.... Sometimes, I don't require anything more than a good story, well told. Houston delivers this in spades.... There's a suspenseful and exciting piece at the end of the novel.... This is a writer to savor." --Mystery Scene
"[Dead Rapunzel is] Houston's frigid but beautiful winter portrait of Loon Lake." --Kirkus Reviews
"Filled with vivid descriptions of the region's winter landscape and Lew's favorite pastime (fly-fishing), as well as interesting and eccentric characters, this entry is a welcome addition to the series." --Publishers Weekly
"Victoria Houston's Loon Lake mysteries are always a self-indulgent treat for me. The underlying theme of the Loon Lake series so far seems to be threats to the idyll, expressed in big city ambition versus small town kindness, materialism versus naturalism, and thin personality versus depth of character. The overlay of fly-fishing is not just regional embroidery, but a reminder that practice, steadiness, perseverance, and patience are needed to achieve satisfaction, not unlike detective work. There's so much yet to discover beneath the rippling surface."
--Bookpleasures
"Like a good air conditioned movie, Dead Rapunzel and Loon Lake in winter make for ideal reading in the dog days of August." --Blogcritics.org
---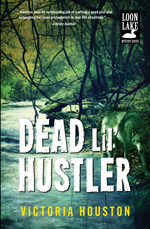 It's mid-July in Loon Lake, and Police Chief Lewellyn Ferris has her hands full with the discovery of the skeletal remains of a missing bank executive and the murder of graduate student. To complicate matters, both victims were discovered on a hidden river deep in the national forest—a place that just so happens to be a dangerous wolf rendezvous site.
Lew recruits her close friend and fellow fly fisherman, retired dentist "Doc" Osborne for his forensic and interrogation skills. But Doc has his own set of problems to worry about: his grandson is hospitalized with a grave illness, and now Lew seems to be getting too interested in the father of the murdered student—a well-to-do widower who is teaching her the Japanese art of tenkara fly fishing.
---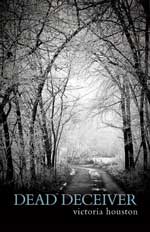 It's late January in Loon Lake and bodies abound: a woman on snowshoes has been discovered wedged under a wooden bridge on a cross-country ski trail. A day later, Police Chief Lewellyn Ferris interviews a couple who alleges that the wife, a former nun, is being stalked. Meanwhile, Loon Lake is hosting an International Ice Fishing Festival with problems.
---


Booklist gives DEAD INSIDER
an excellent review:
During an August flood, pieces of Wisconsin candidate for U.S. Senate Jane Ericsson's dismembered body are found wrapped in butcher paper traveling down a swollen waterway near Loon Lake, Wisconsin. With the assistance of her close friend, retired dentist Dr. Paul (Doc) Osborne, Loon Lake Police Chief Lewellyn (Lew) Ferris investigates as a media circus descends around them. Suspects include an environmentalist who was trying to bribe Ericsson and a longtime friend with whom Ericsson had a recent falling out. Soon another dead victim is found. With Ericsson's campaign manager acting oddly and a large amount of money missing from the deceased's campaign fund, Ferris and Osborne have numerous avenues to pursue before they identify the killer.
Framed by the developing romantic relationship between Doc and Lew, the story is populated with sympathetic, well-drawn main and secondary characters who epitomize the importance of friendship and neighborliness. Houston also delivers beautiful descriptions of the bucolic setting, along with plenty of sharply rendered fly-fishing scenes. --Booklist
---
A hot August afternoon and Midwest Clinic CEO John McNeil has been working late. Working on his latest conquest, that is. Jen Williams is twenty-six, in charge of graphics for the hospital's PR division—and quite attractive in a healthy, athletic kind of way. She is quick to laugh and a little too quick to fall for guys. She is no virgin. And she is one of three women—including his wife—intimately familiar with McNeil.
When Jen's youthful body is found with a single stab wound through the heart, suspicion falls on both McNeil's wife, who insists she is being stalked, and the striking hospital physician with whom he had just ended an affair. Pressure to find the killer falls on Loon Lake Police Chief Lewellyn "Lew" Ferris and Dr. Paul "Doc" Osborne, the retired dentist and forensic dental expert whom she has deputized to help with the investigation—when they are not taking a break for fishing and other personal pursuits. When the mayor demands Lew take early retirement—and Doc has to babysit his teenage granddaughter who won't stop texting—the frustrations mount.
Desperate for a few hours off—and persuaded by Ray Pradt (a fishing guide who wears a stuffed trout on his head, so they should have known better)—to try fly fishing from kayaks, Doc and Lew find themselves in life-and-death straits on the river. This leads to an unexpected and macabre discovery that just may break the case.
---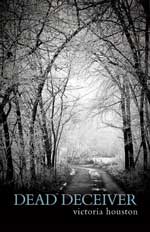 It's late January in Loon Lake and bodies abound: a woman on snowshoes has been discovered wedged under a wooden bridge on a cross-country ski trail. A day later, Police Chief Lewellyn Ferris interviews a couple who alleges that the wife, a former nun, is being stalked. Meanwhile, Loon Lake is hosting an International Ice Fishing Festival with problems.
Check out the Dead Deceiver promotional video!
---
DEAD RENEGADE, the 10th book in the Loon Lake fishing mystery series, is now available.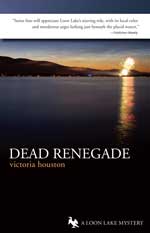 ---
"Houston wants to make you dash for rod and reel."
–– Orlando Sentinel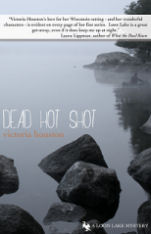 DEAD HOT SHOT
"Victoria Houston's love for her Wisconsin setting - and her wonderful characters - is evident on every page of her fine series. Loon Lake is a great get-away, even if it does keep me up at night." Laura Lippman, author of What the Dead Know
Hardcover/$24.95/978-1-932557-73-2
Paperback/$14.95/978-1-932557-74-9
Evidence Collection/$45.00/978-1-932557-75-6
Murder never takes a holiday... or so Loon Lake learns one wintry Thanksgiving Day. Chief of Police Lew Ferris, short-handed thanks to an AWOL coroner, never even gets the turkey stuffed before the bodies start to surface. By the end of the day, credit card theft and dysfunctional families have so muddied the waters that not even expert tracker and dedicated fishing guide, Ray Pradt, can hope to fish the final day of muskie season. And while retired dentist, Doc Osbornse, had counted on sitting by the fire with Lew (out of uniform) and planning a fly fishing trip to Wyoming--the unexpected arrival of Gina Palmer, former investigative reporter turned forensics database expert, ramps up the action with her pursuit of a Canadian link to the theft of merchandise from stores across the upper Midwest. Dead Hot Shot , ninth in the Loon Lake Mystery series, is a heady mix of murder, mayhem and fishing in the northwoods of Wisconsin.
Purchase Dead Hot Shot
More information at Simon & Schuster/Gallery Books
More information on Victoria's other books ...